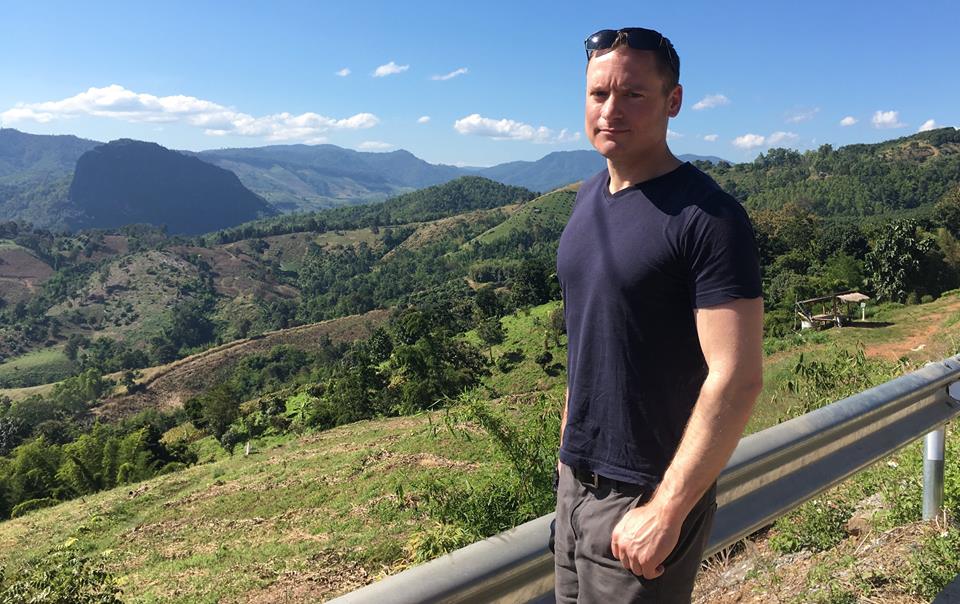 I am Denver based lending and finance professional, helping new homebuyers and current homeowners make the most of their opportunities.
As a loan officer, my goal is to guide clients through a smooth and successful home buying experience. I work with a fantastic team at a Denver-based company, licensed in all 50 states.
As a residential mortgage loan officer, my primary role is to help people achieve their dream of homeownership. I work with clients to understand their unique financial situations and identify the mortgage options that best fit their needs and goals. Whether it's a first-time homebuyer or a seasoned investor, we are committed to providing personalized service and guidance throughout the loan process.
I understand that buying a home can be one of the biggest financial decisions a person can make. That's why I take the time to explain the process, answer questions, and ensure that my clients feel informed and confident every step of the way. I believe that communication and transparency are key to building trust and long-lasting relationships with clients.
Beyond simply securing a mortgage, I strive to help my clients achieve financial stability and security. I work with them to evaluate their overall financial picture and provide guidance on how to improve their credit, reduce debt, and achieve their long-term financial goals. My ultimate goal is to empower others with the knowledge and resources they need to make informed decisions that positively impact their lives.
Being a loan officer is about more than just originating loans. It's about building relationships, helping people achieve their dreams, and empowering them with the knowledge and tools they need to achieve financial success.
We explore loan options that meet individual client needs – fixed or adjustable rate loans, FHA, jumbo and other specialized loans.
I understand that financial issues can be stressful and overwhelming, and my goal is to make the loan process as smooth and stress-free as possible. By taking the time to listen to my clients' needs and concerns, I can provide guidance and support that helps them achieve their financial goals and build a brighter future.
Purchase:
Having your financing and pre-approval ready before home shopping, especially in a competitive market, is of paramount importance. Our team works beyond normal hours, available seven days a week.
Refinance:
Whether you're looking to consolidate high-interest debt, start a home improvement project, or access the equity you've gained over time, we can help.
I can offer a consultation and provide general guidance to anyone interested in options.
I am licensed in: Alabama, Arkansas, California, Connecticut, Colorado, Florida, Georgia, Iowa, Kansas, Kentucky, Louisiana, Maine, Michigan, Minnesota, Missouri, Nevada, New Jersey, New York, North Carolina, North Dakota, Oregon, Rhode Island, Tennessee, Texas, Washington, Wisconsin, and Wyoming.
If outside of those states I can connect you with one of my experienced teammates.
General Info:
Home Refinancing Info + Benefits
You may contact me below, or via the social media channels below right.
James Van Dellen . NMLS 2008896
American Financing Corp NMLS 182334
Visit dora.state.co.us for licensing information
When it comes to purchasing a home, many people rely on home loans to help them finance their purchase. There are several types of home loans available, including conventional, FHA, and VA loans. Each type of loan has its own requirements and benefits, so it's important to understand the differences between them to determine which option is best for you.
Conventional Home Loans: A conventional home loan is a mortgage that is not insured or guaranteed by the government. These loans are typically offered by private lenders such as banks and credit unions. Conventional loans typically require a higher credit score and a larger down payment compared to government-backed loans. The down payment can be as low as 3%, but typically ranges from 5-20% of the home's purchase price. Conventional loans typically have lower interest rates than government-backed loans.
FHA Home Loans: The Federal Housing Administration (FHA) offers home loans that are backed by the government. These loans are designed to help people who may not qualify for a conventional loan due to lower credit scores or smaller down payment amounts. FHA loans require a minimum down payment of 3.5% and have more lenient credit score requirements compared to conventional loans. However, FHA loans typically have higher interest rates and require borrowers to pay mortgage insurance premiums.
VA Home Loans: The Department of Veterans Affairs (VA) offers home loans to eligible veterans and their families. VA loans do not require a down payment, and there is no private mortgage insurance requirement. These loans also typically have lower interest rates than conventional loans. To qualify for a VA loan, borrowers must meet certain eligibility requirements, such as serving in the military or being the spouse of a deceased service member.
When deciding which type of home loan is best for you, consider your financial situation, credit score, and down payment amount. It's also important to shop around and compare offers from multiple lenders to find the best deal. A trusted mortgage lender or financial advisor can help guide you through the process and help you make an informed decision.
Specialties and keywords:
Mortgage Refinancing, FHA Mortgages, New Home Loans, ARM Mortgages, VA Mortgages, CHFA Mortgages, Streamline Mortgages, 15 or 30 Year Conventional Mortgages, USDA Mortgages, Jumbo Mortgages, Refinance With Cash Out, Reverse Mortgages, First Lien HELOC, Debt Consolidation, First-Time Home Buyer, Your Term Mortgage, and Self-Employed Mortgage