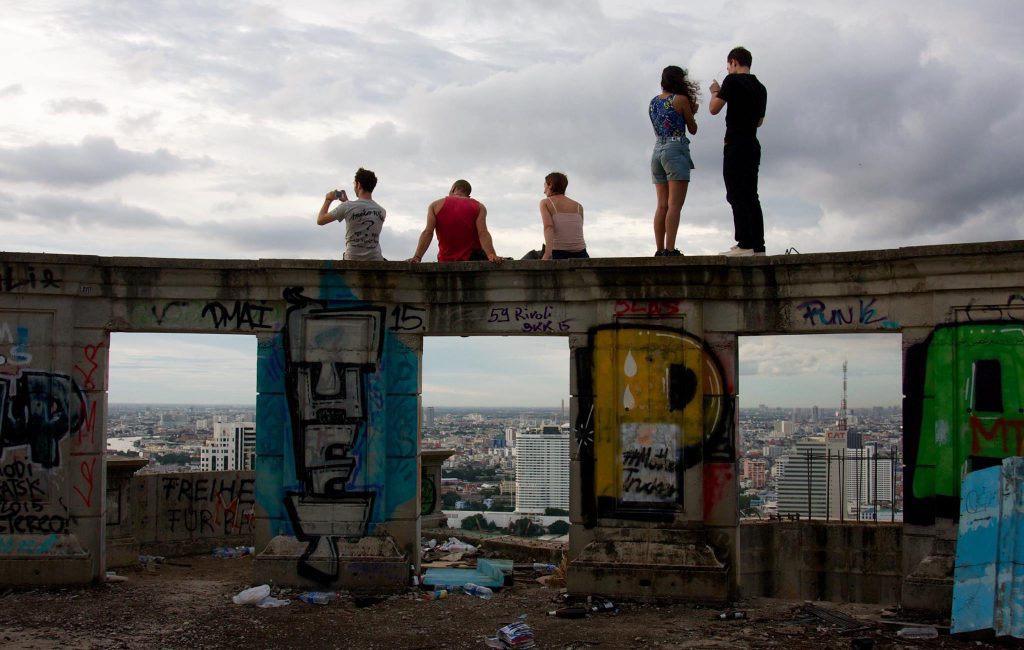 There's a 43 story skyscraper along the river in Bangkok that was never completed, as the developer ran out of money a few years ago. It's just a concrete empty shell-built but with no finishing or additional work whatsoever.
In the evening some people (no idea who they are) unlock the gate and allow people walk to the top for a small price.
I found the location, excepting it to be on an abandoned lot in the middle of nowhere, aka Detroit, however it was in the center of a bustling neighborhood a few blocks from the river, and a two minute walk from the BTS station. The entrance gate, down an alley, was locked, but I found some Thai students at the same entrance. They informed me they unlock it around 5pm, so I grabbed some food and returned then.
They had a little card table set up, charging entrance admission of close to $10 U.S. – a steep price. I attempted to negotiate but they held fast.
I walked about 40 stories to the top, stopping at a few middle floors which were all identical, except for some with set back terraces towards the upper floors.
The two roof floors were amazing, with wide 360 views of all of Bangkok.
Spectacular views, met some cool people, and a solid workout.