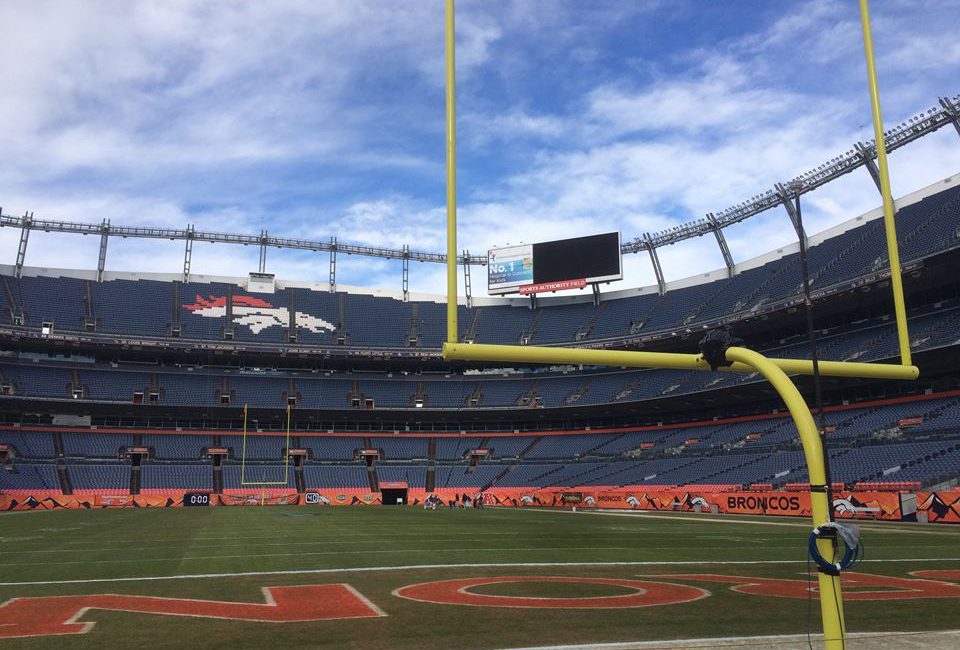 Had a lunch meeting at Mile High today and then took a tour down under seeing the locker rooms, media/press rooms, and the field.
There's a nice warning to opposing teams about altitude sickness, among some other notes to NFL staff, (posted next to the time clock where they punch in and out on Sundays.)
Go Broncos and everybody do their best!