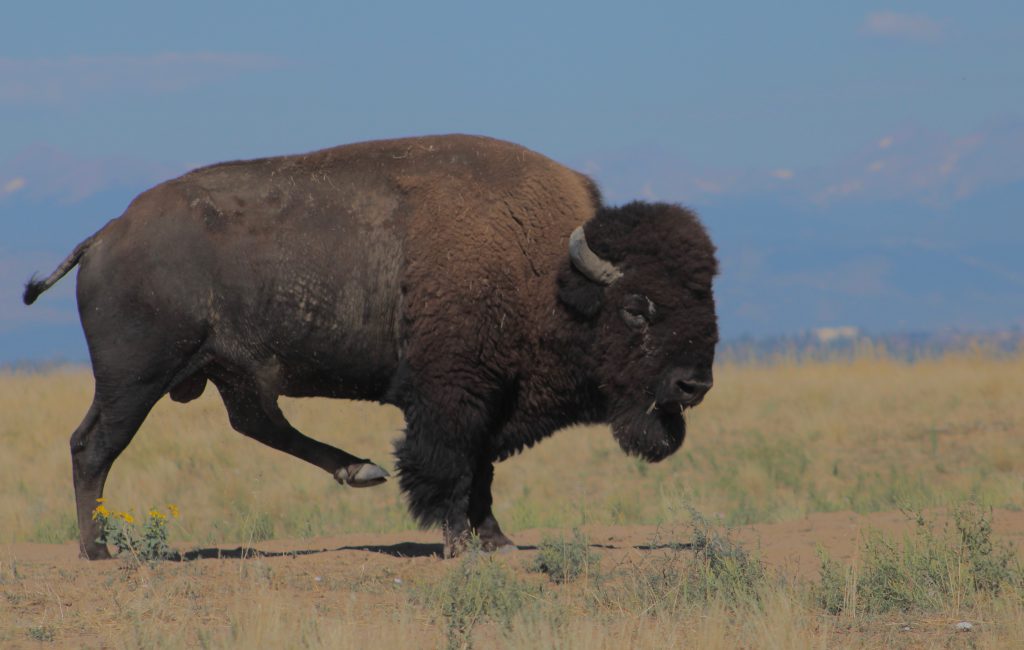 Roamed around Rocky Mountain Arsenal, a large wildlife refuge in northeast Denver — seeing who was out and about. Got these guys on the far north side where they congregate and gossip around a big water tank.
Rocky Mountain Arsenal National Wildlife Refuge is a stunning destination located just outside of Denver, Colorado. The refuge is a prime example of how conservation efforts can transform a site of industrial waste and destruction into a thriving ecosystem that provides a home for a variety of wildlife and natural resources.
The refuge was established in 1992 after decades of effort to clean up the former Rocky Mountain Arsenal, which had been used for chemical weapons production and waste disposal during World War II and the Cold War. Today, the refuge spans over 27 square miles and is home to over 300 species of wildlife, including bison, bald eagles, coyotes, and prairie dogs.
One of the highlights of Rocky Mountain Arsenal is the bison herd, which is one of the largest and genetically purest in the country. Visitors can take a guided bus tour of the refuge to see the bison, as well as other wildlife, and learn about the history and conservation efforts of the refuge.
The refuge also offers a variety of hiking trails, fishing opportunities, and wildlife viewing areas. Visitors can enjoy the beauty of the Colorado landscape while also learning about the importance of conservation and environmental protection.
In addition to providing a home for wildlife, Rocky Mountain Arsenal is also an important site for research and education. The refuge hosts a variety of programs and events for visitors of all ages, including bird watching, stargazing, and educational programs on the history and ecology of the refuge.
Rocky Mountain Arsenal is open year-round, with the visitor center open from 9 am to 4 pm daily. Admission to the refuge is free, and there are no fees for parking or the bus tour. Visitors are advised to wear appropriate clothing and footwear for hiking and bring plenty of water and sunscreen.