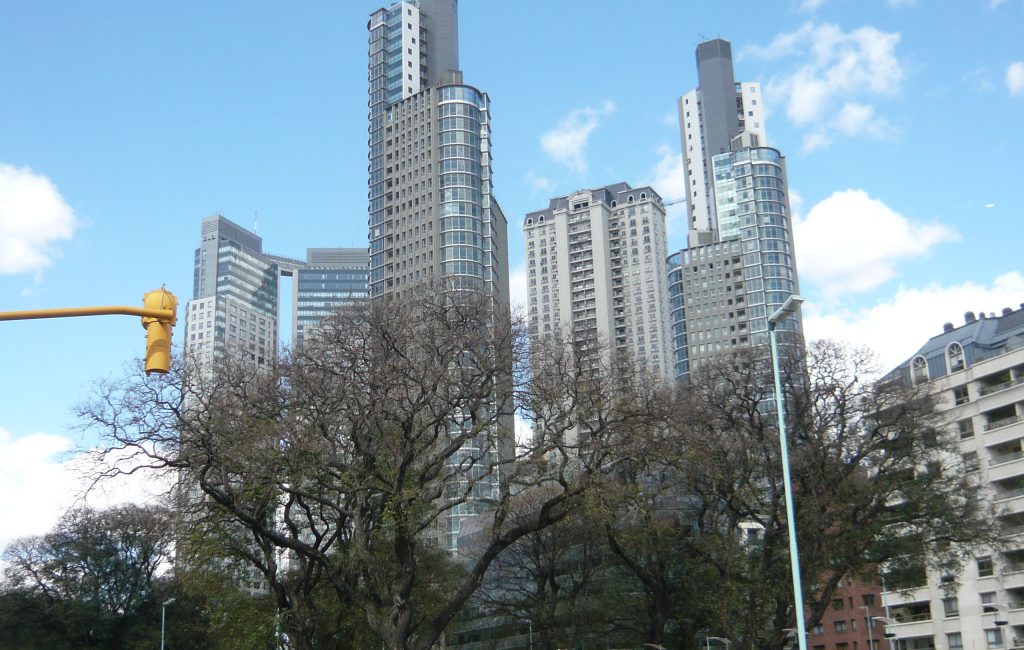 Located along the waterfront, is a still rapidly developing part of the city with similar modern looking styles shooting up from the ground.
Check out the "skybridge" connection the top floors of the two skyscrapers on the left.
The highrises are amazing in design and quite futuristic, but the area is quite dull. It's not nearly as lively as the older neighborhoods and there's little to do by night. Many of the large chain hotels are located in this area, with overpriced steakhouses you'd find in many downtown U.S. cities. There's a Hooters in the neighborhood too.