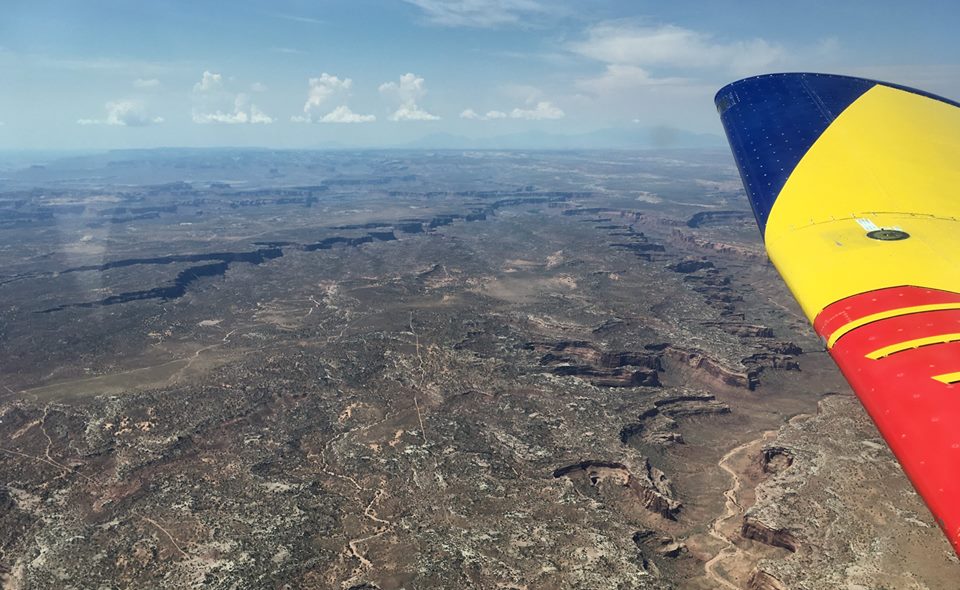 I had planned to go skydiving in Las Vegas 10 years ago, but unfortunately heavy winds blew away my plans. While spending time in Moab my friend and I booked a trip with Skydive Moab, at the local airport north of town.
The crew was very a blast to hang out with, and very professional. Other jumpers included a newlywed couple and a father and son from the Netherlands.
After a 15 minute climb up to 17,000 we scooted down our benches and right out the door. The freefall was intense, taking in the amazing desert views. The chute opening was a lot calmer than you see on videos, just a gentle tug, then a five minute ride down to the airport. We landed in plowed soft field, and I was able to walk it off and didn't even fall.
After landing I flew up right seat with the second group of jumpers. After they left the pilot took the Pilatus PC-12 to max descent, straight back to the airport and we were on the ground before the last parachuter landed. – video at bottom.